Flash flooding from heavy rainfall consumed Eastern Kentucky beginning July 26, 2022, taking the lives of many, trapping others in homes and on rooftop buildings, and sending thousands to shelters.
As the University of, for and with Kentucky, the resilience of our community has been remarkable and we will continue to respond to those in need. Our thoughts are with our alumni and friends impacted by the devastating flooding during this difficult time.
See below for the latest information on how UK is responding.
---
President Eli Capilouto shared a message with the campus community on July 29:
Campus Community,
In the last two days, we have witnessed one of the most devastating flooding events in our state's history.
Images of the disaster and reports of a rising death toll have overwhelmed us all with grief for our fellow Kentuckians who will — for weeks, months and likely years to come — feel the catastrophic effects of this tragedy.
Indeed, it is painful to watch our state and community go through such a trying time. Yet, even in these darkest moments, I remain inspired by those who continually ask, "How can I help?"
It is this question that fills me with hope and reminds me of who we are as Kentucky's university. Here is what we have done so far:
Once again, our Office for Student Success mobilized quickly to reach out directly to more than 1,100 students who may have been affected by the flooding, connecting them with resources such as our Counseling Center, housing and other information regarding basic needs. The office will continue to support our students and call them directly in the coming days to check-in.
Additionally, our Extension Office, Human Resources and Risk Management are coordinating efforts to support employees — several of whom have lost their homes — as well as several colleges with facilities in the area that have been impacted.
UK HealthCare is in close communication with health officials throughout the region, particularly at Appalachian Regional Healthcare and our many clinical partners, to discuss their patient needs. We are committed to supporting patients and their families, as well as our UK HealthCare employees and their families in the region, during this crisis.
Here is how you can help:
For student-related issues, such as counseling and basic needs support, please direct individuals to call our UK Center for Support and Intervention (CSI) at 859-257-3755.
If you or someone you know has been affected by the flooding and needs support, please reach out to us at crisisresponse@uky.edu. For more general questions, calls can be directed to UK Health Corps at 859-218-SAFE.
If you would like to support the UK community, you can donate to our Basic Needs and Persistence Fund for students or our Crisis Program Gift Fund for faculty and staff.
I say often that this community is one that deeply cares. I saw it when tornadoes struck Western Kentucky and the surrounding region, and I see it now, as we respond to yet another natural disaster in our state.
We will continue to support our people in any way that we can. I know that we — as a state and as a university — will meet this moment.
Where there is a need in our state and in our community, we are there.
Eli Capilouto
President
---
UK specialists offer flood clean-up strategies
Historic flooding, up to a foot of rainfall in some of the hardest-hit areas, has left many Kentuckians wondering what to do with their waterlogged furniture, clothes and appliances. Cleaning up these items can seem like a daunting task. A University of Kentucky Cooperative Extension specialist offered advice to help with the overwhelming process.
"Once you have determined what items are salvageable, it is important that you disinfect and clean your flood-soiled clothing as soon as it is safe to do so, and you have the resources," said Jeanne Badgett, University of Kentucky College of Agriculture, Food and Environment extension associate for clothing and textiles, and household equipment. "Otherwise, items may begin to mildew and can become damaged beyond repair."
Flood water can contain harmful bacteria, like sewage waste. Cleaning damaged clothes with normal laundry detergent and water will not kill bacteria from flood water, which can remain in fabrics. Avoid mixing flood-soiled clothes with uncontaminated clothes to lessen the spread of dangerous bacteria and keep clean clothes sanitary.
"When handling flood-soiled clothing, wear rubber gloves and protective clothing, if possible," Badgett said. "Be sure to clean surfaces where flood-soiled clothes have been stacked."
She said to check the label before laundering to determine if items are washable or dry-clean only. Some clothing labeled as "dry-clean only" may be able to be laundered. When possible, take clothing that requires dry-cleaning to a professional dry cleaner. Steam pressing at 325 degrees Fahrenheit will kill bacteria.
"If you can't launder the items right away, shake out or brush off excess soil outdoors and rinse items several times in cool water; then air dry," Badgett added.
She emphasized that using a disinfectant and hot water in the washing machine can effectively kill bacteria. An inexpensive, fairly accessible disinfectant is liquid chlorine bleach. The fiber content and color of the clothing determine if bleach can be used and the amount. To sanitize clothing, 2 tablespoons of liquid chlorine bleach per washer load effectively kills bacteria without ruining clothes even if chlorine bleach is not suitable for that particular clothing fiber.
After thoroughly washing and rinsing clothes, the next step is drying them. Drying clothes in a dryer kills more bacteria than hanging them outside on a clothesline. Make sure to disinfect the clothes' storage area so bacteria will not get on clean clothes.
In addition to clothing, Kentuckians may be able to salvage some household furnishings, however, they will need to thoroughly disinfect all fabrics and surfaces and protect against mildew. Carefully consider the condition of each piece, its sentimental or monetary value and whether it can be safely disinfected without further damage.
"Upholstered furniture that has been in flood water may be impossible to save if it has been soaked," Badgett explained. "If you decide to try to salvage an upholstered piece, strip the fabric, padding and springs from the frame. Disinfect the wood frame using one of the following three techniques. Wash it with a solution of 3/4 cup bleach to 1 gallon of water; spray it with a phenol product (such as Lysol) following directions on the label; or brush it with an undiluted pine oil disinfectant. Then place the frame in a well-ventilated location so that it can dry out slowly. Don't put it out in the sun. It will dry out too quickly, and the wood will warp and twist."
Badgett said mildew may grow on the wood frame until the moisture content of the wood drops to 20% or less. She recommends periodically cleaning off the mildew, using one of the disinfectants mentioned above. After the frame dries out, owners can make any needed repairs and re-glue any loose joints.
Springs may or may not be salvageable depending upon the type and how they are attached to the frame. Badgett said to consult an upholsterer to determine replacement cost versus restoring of springs. Fabrics and padding should be replaced.
"Draperies and curtains may have problems due to floodwaters," Badgett continued. "Problems with color change, bleeding of dyes, shrinkage and permanent watermarks are common. Mildew will be a problem if window treatments were in the water or in a damp environment for a few days. Disinfectants used to kill the mildew may also affect fabric color and finish."
Badgett said shades, aluminum, vinyl or wood blinds, and vinyl or wood shutters may not be salvageable. Metals and metal parts corrode, wood may swell and warp and owners may not be able to clean and sanitize the cloth tapes and cords without further damage.
"It's best to throw out any innerspring mattress or box spring that was partially or totally submerged in floodwater contaminated with sewage, pesticides, and industrial chemicals, etc.," she said. "You may need to throw out mattresses even if the floodwater was not contaminated because it is almost impossible to dry mattresses thoroughly before mold begins to grow."
Throw out pillows that came in contact with contaminated floodwater since it is difficult to remove all the dirt and silt from the fabric and filling, and it's almost impossible to thoroughly disinfect them.
Although flood victims can sometimes save clothes and furnishings, in most cases, they can't salvage appliances that were covered in polluted flood water.
Badgett said one problem is that appliances have many hidden wires and parts located inside the outer covering. She said to take extreme care when removing these items from a flooded home since there is still a risk of electrical shock. Many appliances like television sets and radios contain internal parts that store electricity even when the item is unplugged.
"It is almost impossible to decontaminate the appliance and clean it up," she said. "Another problem is that appliances have metal wires that can get corroded when they get wet and stand in water. The electrical connections might be corroded or even come loose."
These conditions can render appliances useless or dangerous to operate.
"It just really isn't safe to reuse an appliance after it has been standing in flood water," Badgett emphasized. "If you have a question, ask a licensed or certified appliance repair professional to inspect the appliance before using it. Most of the time, it is better to discard them and purchase new appliances."
Another thing Badgett stressed is that many appliances, especially older freezers and refrigerators, have fiberglass insulation. Once the insulation is waterlogged, it is useless.
For more Kentucky flood recovery resources, visit www.ca.uky.edu/flood-resources.
---
MBB Open Practice Helps Raise More than $2 Million for Flood Relief
The Kentucky men's basketball team hosted an open practice inside of Rupp Arena at Central Bank Center in conjunction with a telethon hosted by Joe and Kelly Craft, LEX 18, the American Red Cross and Rupp Arena for Kentucky Flood Relief on Tuesday. At the conclusion of the three-hour open practice session, the effort had raised $2,410,000.
Donations for the Kentucky Flood Relief were accepted in a number of ways on Tuesday night, including donations at the door, via the phone lines open courtside at Rupp with UK student-athletes and staff from multiple teams, as well as online. All the proceeds are going to the American Red Cross to benefit the immediate needs of Kentuckians impacted by the floods.
Fans who still wish to participate can continue to donate. Donations for the Kentucky Flood Relief can be made at the following:
American Red Cross Bluegrass Chapter
Attn: Kentucky Floods
1450 Newtown Pike
Lexington, KY 40511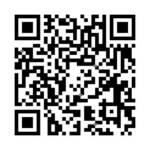 This marks another tremendous effort for the Kentucky men's basketball program in aiding the needs of those affected by a natural disaster. In 2010, Kentucky and head coach John Calipari used a telethon to raise more than $1 million for victims of the devastating earthquake in Haiti. UK followed that up with another telethon in 2012 that generated $1 million for victims of Superstorm Sandy. In 2017, the team hosted a telethon for Hurricane Harvey victims and raised more than $1 million. In December, UK raised more than $5 million in total efforts for Western Kentucky after portions of the state were impacted by deadly tornadoes. Calipari also helped raise funds for West Liberty, Kentucky, after tornadoes ravaged the town in 2012.
For more information from the American Red Cross, please visit redcross.org or contact Lynne Washbish at Lynne.Washbish@redcross.org.